"What I am looking for, is not out there. It is in me" Helen Keller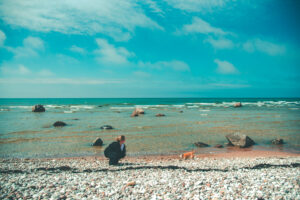 Authentic Movement enables a connection to our unconscious through the embodied word, symbols,
sensations, and movement. Participants will learn to engage with direct experience of self, beyond words and
concepts through their own and others authentic bodily movement, through kinetic and verbal relations and
reflections.
We are working in a safe, self-directed, non -judgemental, and empathic framework. We shall be moving,
exploring body awareness, body-mind-spirit connections, and kinetic meditation. There is space for discussions
upon movement specific language, ethics, bodily themes, personal resources and traps, questions arising from
your explorations, and professional practice. The underlying philosophy is derived from Rudolf Laban, Karl
Gustav Jung, Mary Whitehouse, and contemporary findings from Body Oriented Psychotherapy, Creative
Therapy, Neuroscience, Supervision, and personal experiences.
Equipment: comfortable clothes for moving, notebook, pencil.
The time-length of the course is dependant on Your needs. Please contact for more information!